Spotlight on General Manager, Matt Robins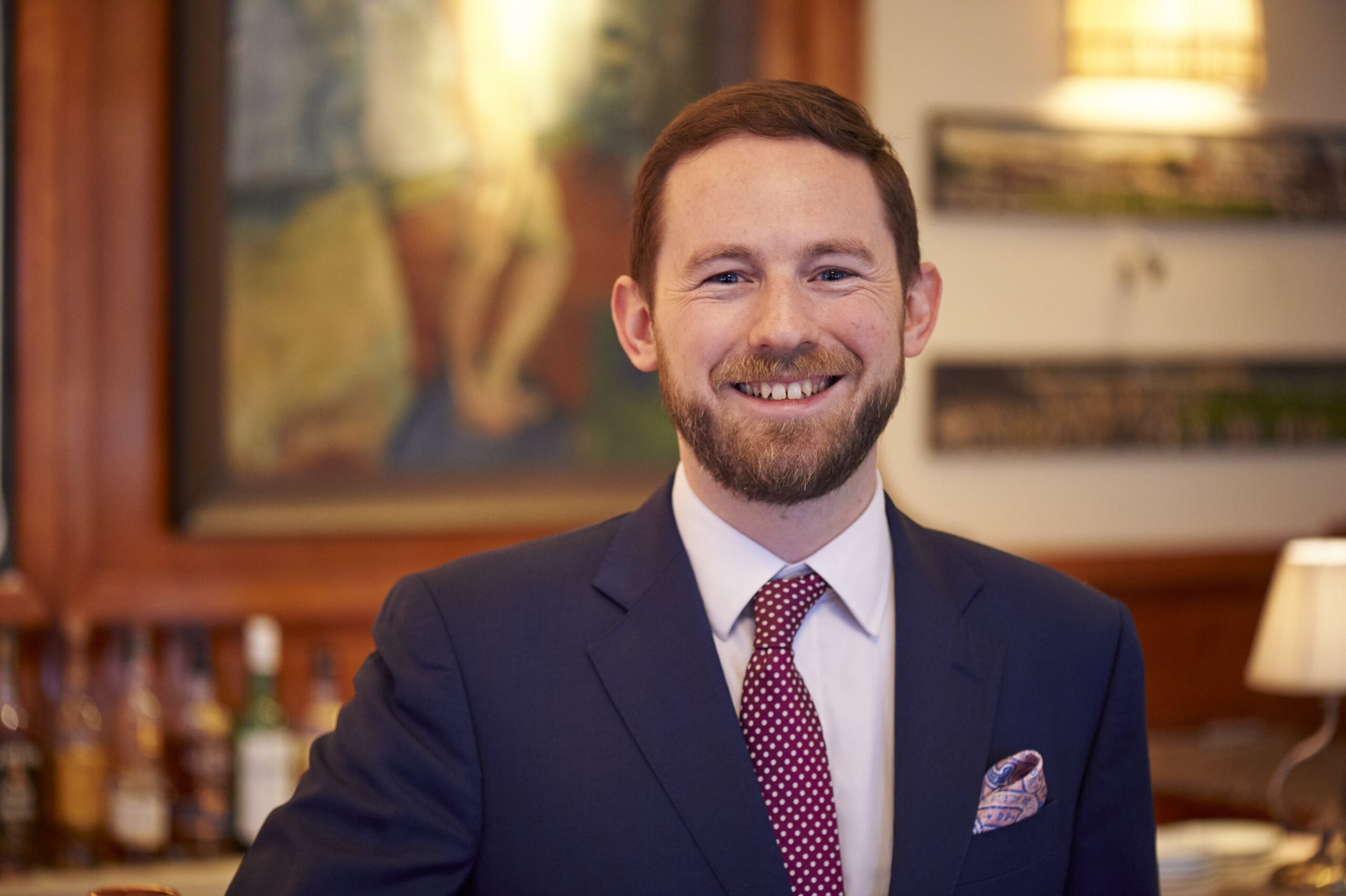 Matt has nearly a decade of experience under his belt working with The Wolseley Hospitality Group, having started as Reception Supervisor at The Delaunay in 2014. After a stint at The Beaumont Hotel, he joined the opening team at Soutine in 2019 and stepped into his current role three years later. He tells us more...
How did you get into hospitality?
My first job, straight out of school, was at a boutique hotel in Peterborough. Very quickly, I knew I wanted to build my career in this industry because I enjoyed working with people from diverse backgrounds and getting to know both staff and customers. My first job was the perfect crash course in hospitality, as I had the opportunity to gain experience across the whole hotel, from the café, to the restaurant, even working on big events like weddings. Eventually, I moved to London and transitioned to the restaurant floor, starting at The Delaunay soon after it opened.
What draws you to working front of house?
There are so many vital soft skills that elevate a guest's visit into a memorable experience. It's about more than food and drink; everything we do is intentional, from our lighting, which changes through the day, to the décor. In addition, I like the feeling of being on the front line, leading the team and the service. We are a family. There's a sense of theatre about running a restaurant smoothly – I enjoy standing in the entrance of our dining room and looking across the space. It's like the stage is set for something magical to happen.
You've recently taken on the role of General Manager here at Soutine – what are you most looking forward to in your new role?
It certainly feels like a privilege, as I never expected to be in this role at such a young age. In that respect, there's been a necessary shift in mentality. But I feel that the challenges are easier to handle working among people I know, and I've been with this team since the start. I'm lucky to work with some of the best in the industry.
If you had to choose just one dish from the menu, what would it be?
Eggs Royale – classic and timeless. It's a dish that works for any meal of the day, plus it's one of the first things that I tried from the menu when I started working for The Wolseley Hospitality Group. It's a staple and a favourite among guests too.
When you're not at Soutine, where can we find you?
Fittingly, I love cooking! Since working here, I've picked up a lot of recipes from Head Chef Natan Diallo and I'm much more tuned in to the seasonality of ingredients. I also play the guitar and have been known to do the occasional gig.
What advice would you give to anyone looking to work in hospitality?
Find a place that looks after its staff and prioritises hosting. The world has changed a lot, but having personality and authenticity and being allowed to show it, is essential. I always look to those values to guide me.